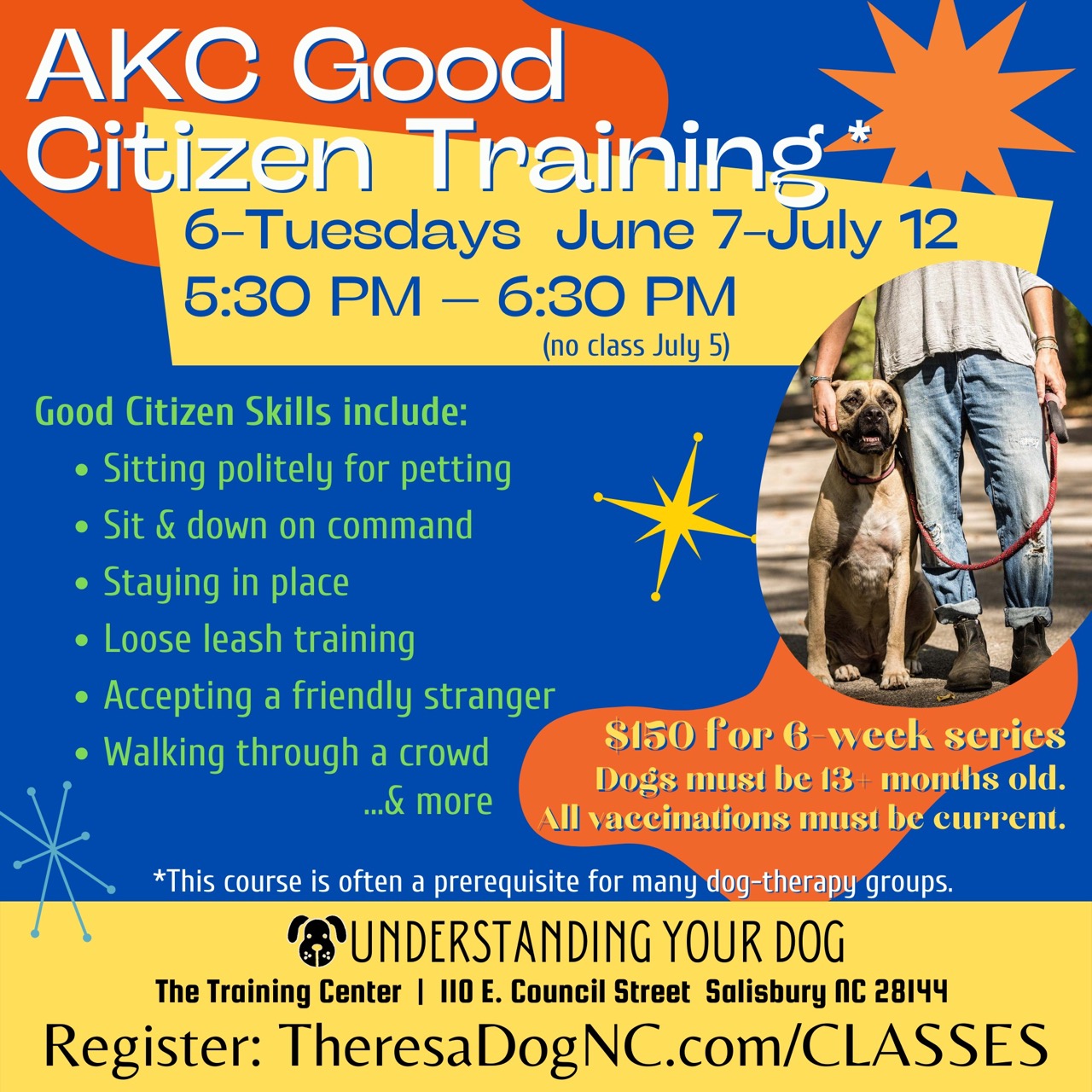 Training will take place at varied locations in downtown Salisbury. Good Citizen Skills include: Sitting politely for petting Sit & down on command Staying in place Loose leash training Recall Accepting a friendly stranger Walking through a crowd Reaction to other dogs Distractions *This course is often a prerequisite for many dog-therapy groups.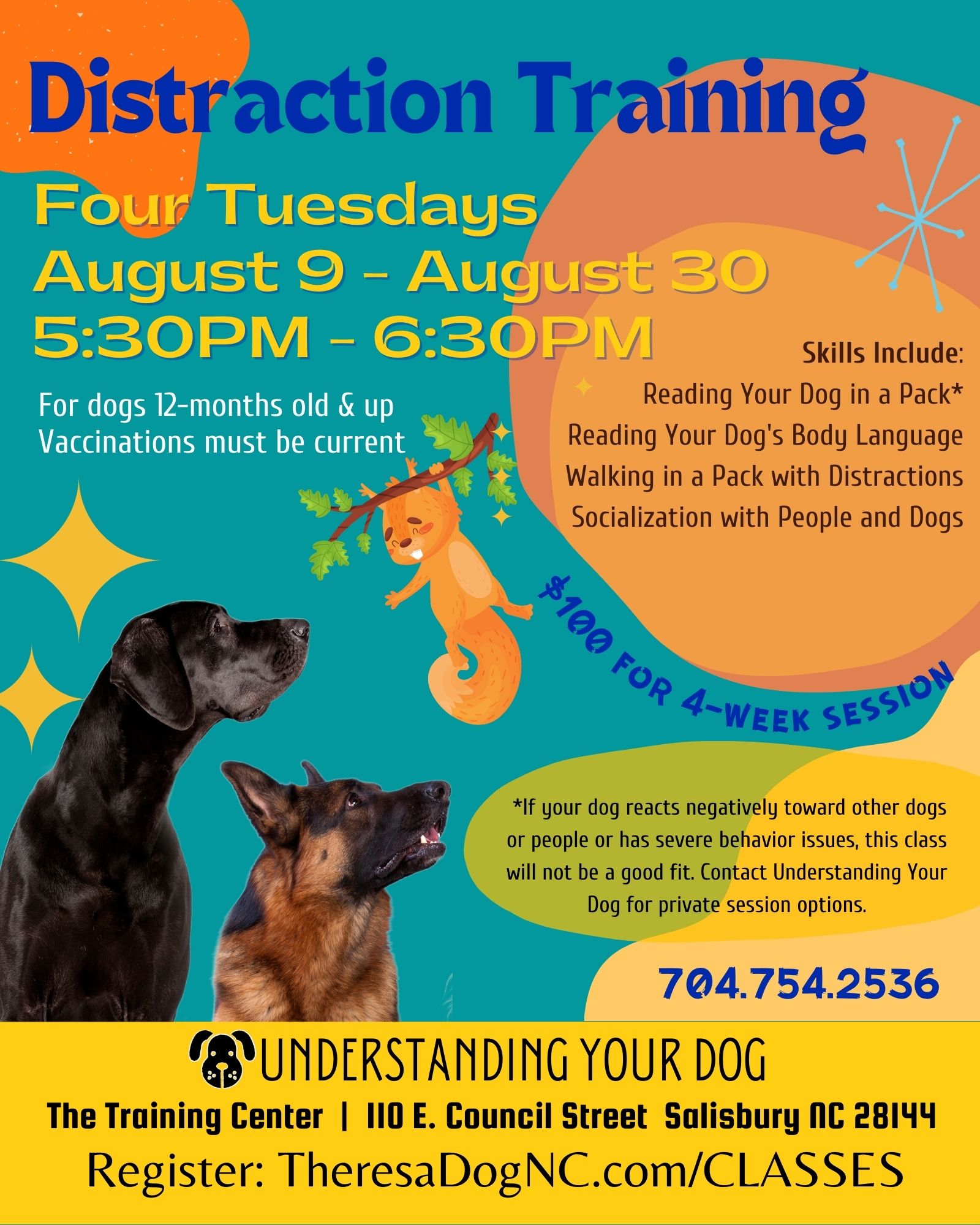 When you understand how your dog learns, you can teach good behavior! This class help owner and pet bond by learning together. Topics include: Reading your dog in a pack Understanding your dog's body language Walking in a pack with distractions Socialization with people and other dogs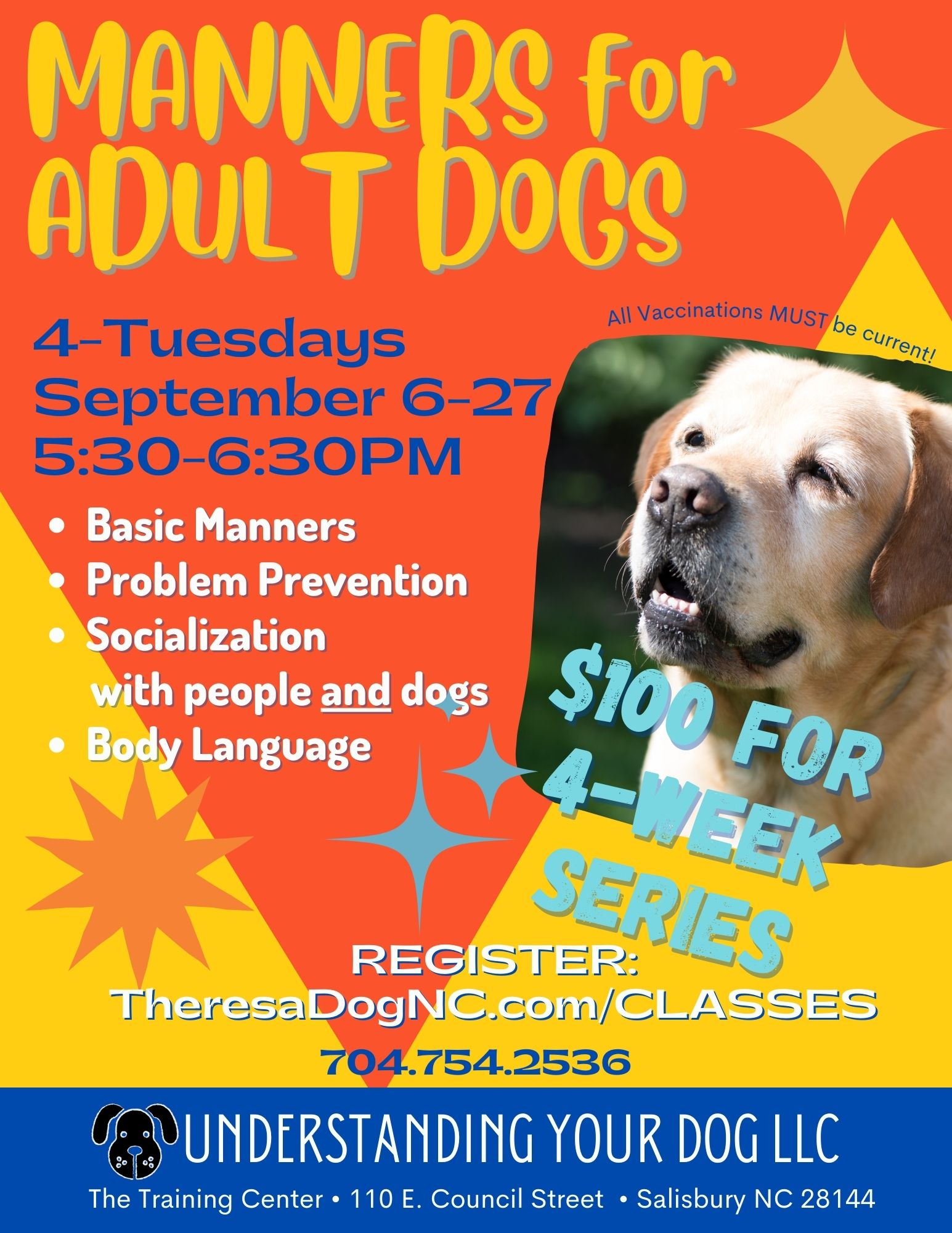 Your dog (and YOU) learn the Five Essential Behaviors: 1. The Pack Order—Structure & Leadership in the home 2. Problem Prevention—Chewing, Barking & Jumping 3. Socialization with people and dogs 4. Basic Manners—Focus, Sit, Stay & Down 5. Body Language—What you are telling your dog and what your dog is telling you.